Member management
On the Project, click [Member] to enter the project member page.

The system defaults to 3 user groups
Admin
User
Visitor
Main operation
Delete User
Invite User
Add User Group
Invite User
Click [Invite User] to enter the invitation process. Invite users to join the project to become administrators, users or visitors. These three are default roles, which correspond to different project operation permissions. You can click [Copy] or [Get the link] to invite your collenges to join the project, == link within 7 days == .
[Note]Link valid for 7 days

Delete User
Select the user you want to delete and click [Delete User] to remove the user from the project. This user will not be able to see any information for this item.

Add User Group
Users can add custom user groups according to their own needs, and give corresponding use rights to the user groups, and members in the user group have the rights.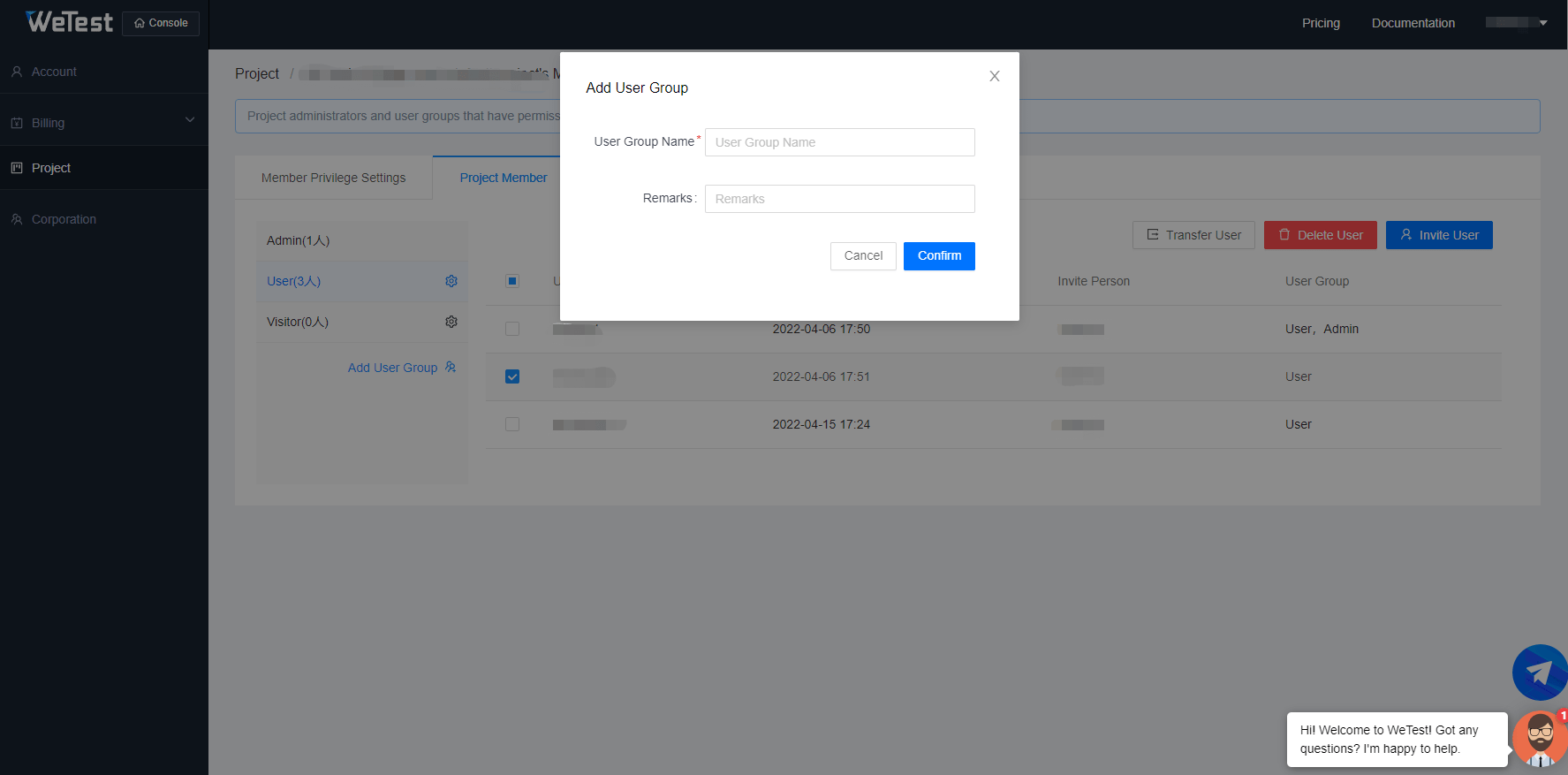 [Note] The administrator group in the default user group cannot be edited or deleted. Users and visitors can freely edit according to user needs.